Equity refers to the fairness of treatment for both women and men, according to the their respective needs. Equality is the end goal, equity is the means to get there. 4RWI Inc, needs your support to carry out our 2021 Equity Agenda. When you donate you can choose the area you want your funds to go toward.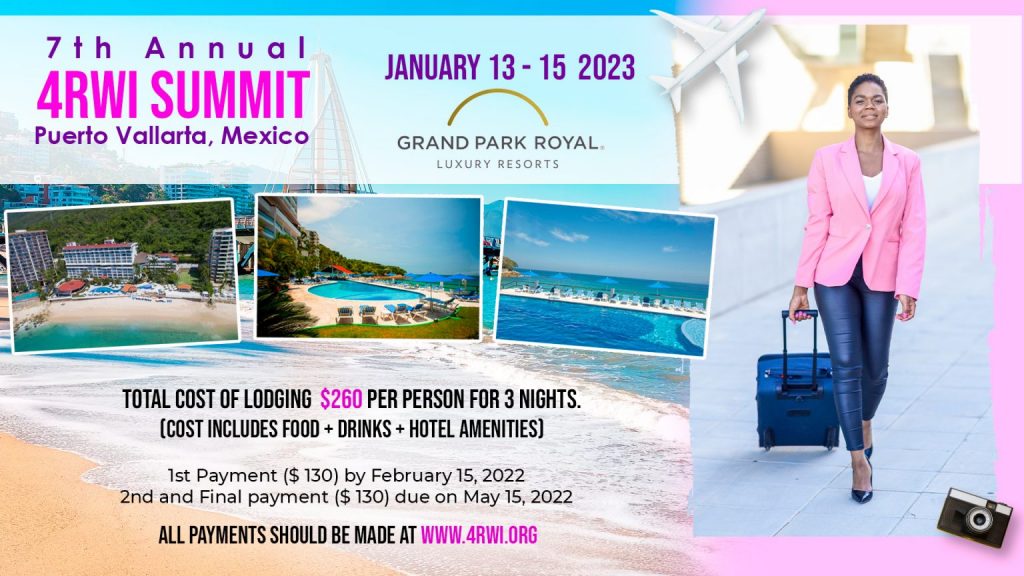 Legal Disclaimer

4 Real Women International Inc (4RWI) is a nonprofit organization that develops and provides insight-gaining activities for women and girls around the world.

4RWI Inc is not responsible for, and expressly disclaims all liability for, damages of any kind arising out of opinions, libel, slander, references, or reliance on any information shared by current or former members, or, members on Sabbatical or temporary leave.

Any current, former member or member on Sabbatical or temporary leave of 4RWI Inc, who engages in slander or libel against the organization, its officers, or members can be held accountable in a court of law.

4RWI Inc also reserves the right to discontinue membership of any current member who fails to meet the oath of conduct of the organization.